Sony Electronics USA needs to rekindle its innovative spirit, inspire its workforce and position its global brand with a tech-loving society. After a comprehensive immersion into the principles that CEO Sir Howard Stringer was bringing to the Sony corporation, we proposed the demanding, inescapable brand idea: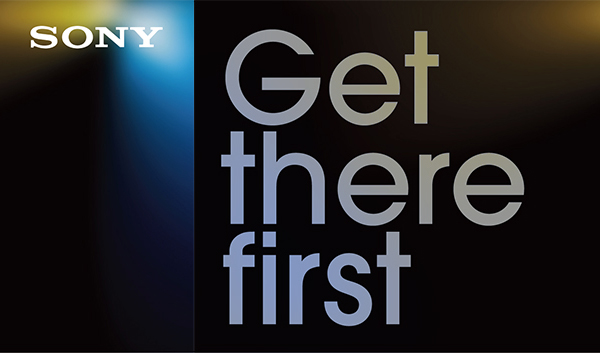 Get There First is about believing that Sony is at the cutting edge. That if you buy a Sony product you are ahead. The words are true of Sony's heritage. You can believe that Sony, if anyone, got to things first. They invented the whole thing of electronic gadgets. And have continued, more or less, ever since. Both management and employees at Sony Corporation must live up to the company's idea in order to survive.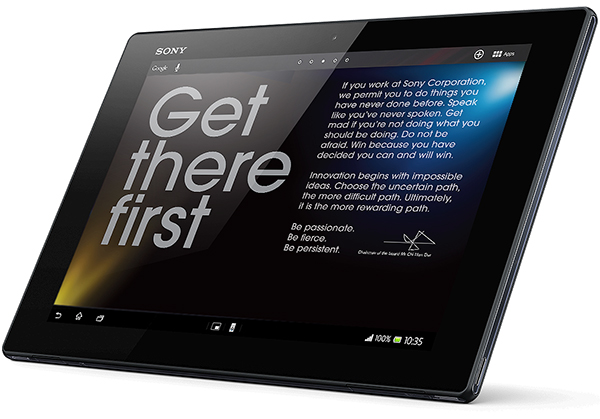 The Get There First campaign is split between internal, external and retail audiences and uses all media components. Building Sony's reputation makes use of inspiring stories – headed by known and unknown people and often related to Sony's entertainment and engineering business. Every touchpoint strengthens a new belief in the company's capabilities and ethos. Get There First expresses the human desire to be one step ahead, to be a boundary breaker, to be an innovator.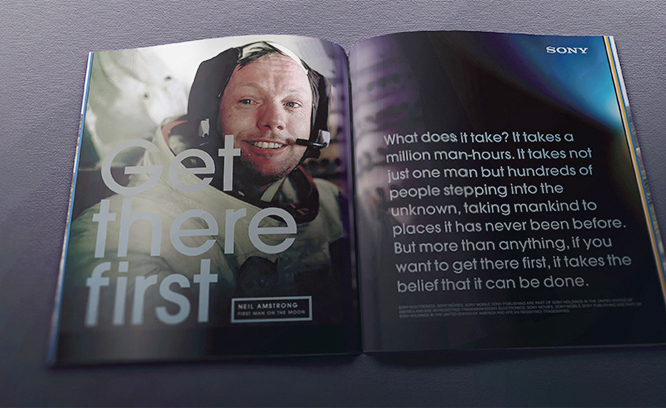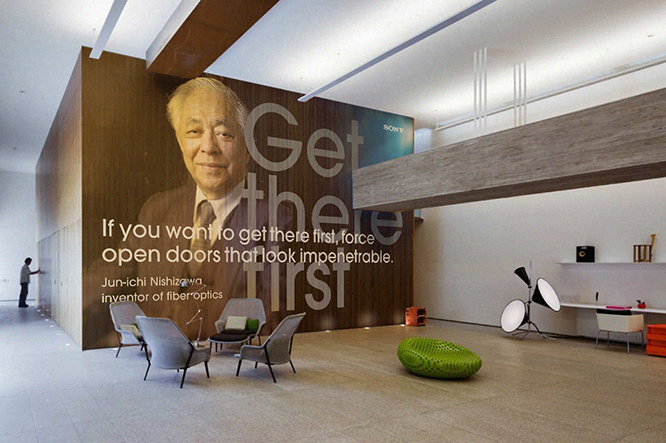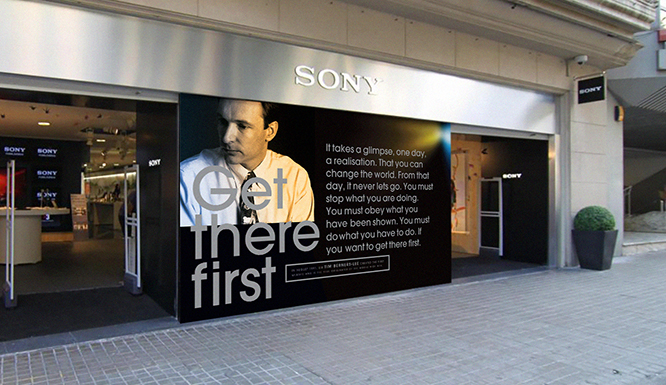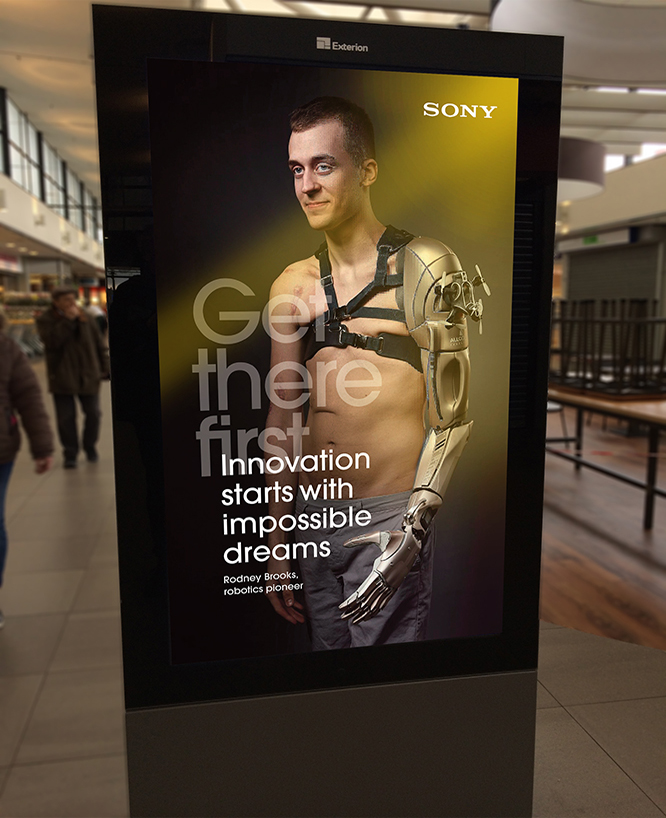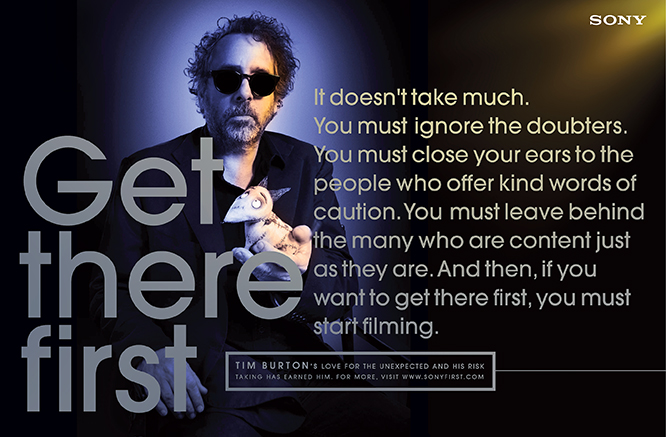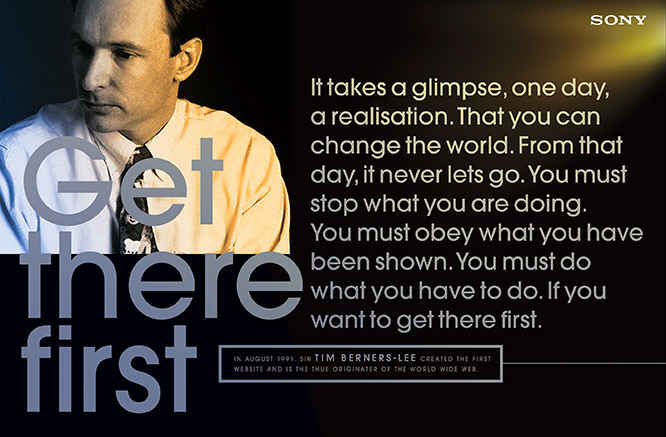 In quintessential retail, the proof is in the pudding. Sony's intrinsic product benefits form the basis of each message and answer to the brand idea of making lives better through product innovation. Get There First becomes very powerful.
It helps shoppers to reason-why they're paying a premium for an innovative, superior technological advanced product.
Consumers like to buy into brands that stand for something. Who are on a mission to change the world for better.
Sony acts like an early-adopters brand again. Leading the way. It says, this the way the world is moving, get there first.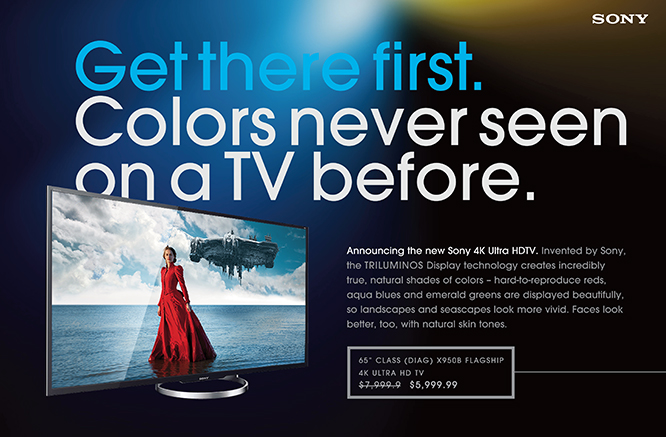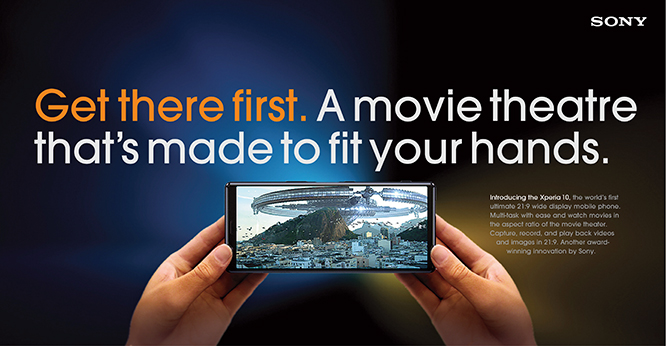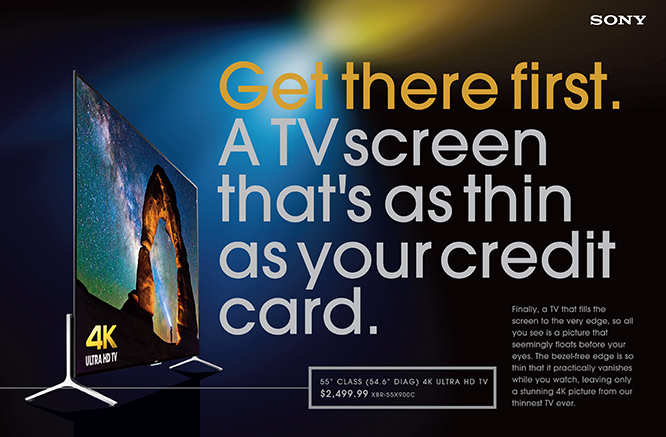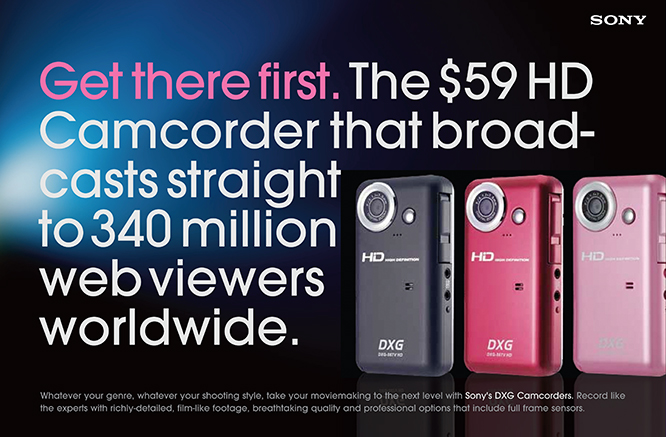 For Powerpact LLC Dallas, New York, San Diego