Corporate Identity, UI/UX and Direct Marketing concept and design for Ability Business Management Software. Ability™ is like SAP, but for smaller companies. Its uniqueness is found in its inspiring name. In its logo. In its communication.
A decision about a business management system is not taken easily. It's going to be costly and it's going to be disruptive. Whether a new system actually works is another matter – there are many horror stories of solutions that took months to implement and of businesses which were worse off after implementation. Which solution to opt for? Considerations include (1) ease of implementation (2) scalability (3) whether the solution is Microsoft-based and (4) return on investment.
The strapline (written by Mark Varder) appeals to the SME's who are battling to expand and grow their organisations to the next level. Jim Collins describes the problem in his book, Good to Great: "As a company grows and becomes more complex, it begins to trip over its own success – too many new people, too many new customers, too many new orders, too many new products." Entrepreneurs find themselves bogged down in the day-to-day workings of business and can no longer do the sort of thinking which had established the company in the first place. This insight revealed the deeper problem that needed solving. We had come across Ability's big idea. Ability. Discover ours. Rediscover yours.
The logotype. How do you capture the positives of the word Ability and its promises for a business – like growth, progress and solidity? Answer: with a simple, bold, memorable logo design that can stand the test of time.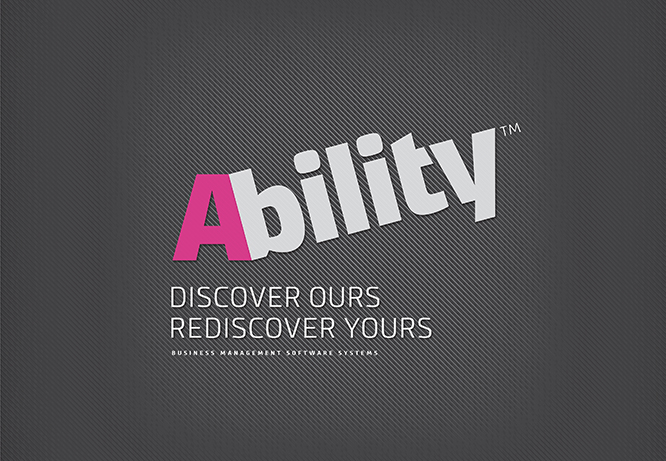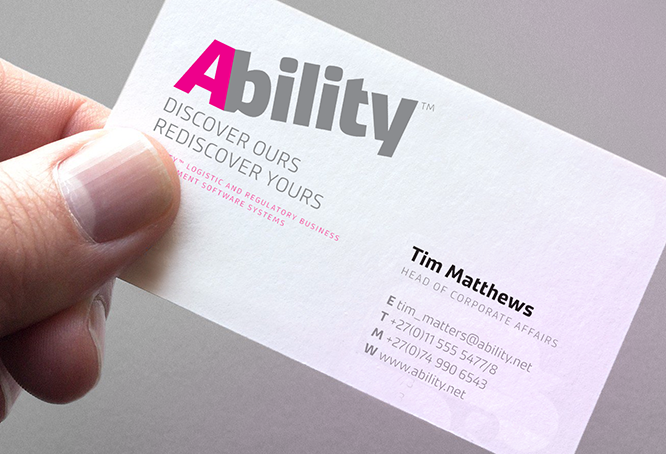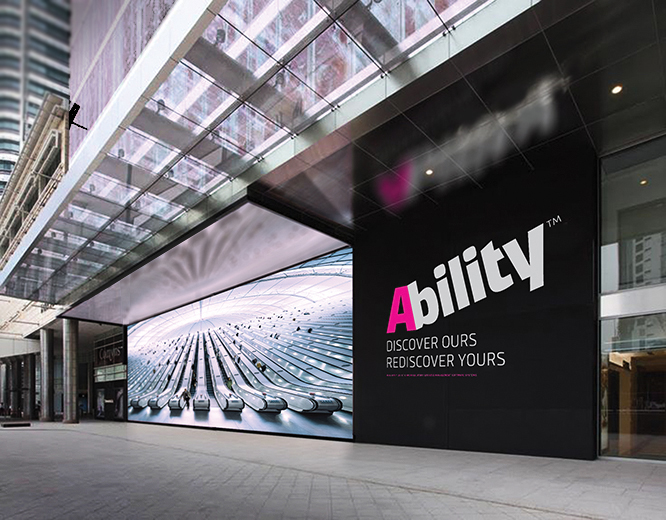 Much of Ability's marketing is done online. The all-important Ability website contains two menus, 1. Organisational 2. Case histories. – Case histories are crucial to the pragmatist mindset of CEOs and CFOs. They add tremendous credibility to the software and a welcome reassurance that the decision to implement Ability is justified. Below, a few examples of the content we developed.
The website borrows from Christian Stoll's wonderful large-scale photography. Christian has a knack for finding futurism in today's techno culture. His objects undergo a metamorphosis, transforming them into visuals of tactile desire.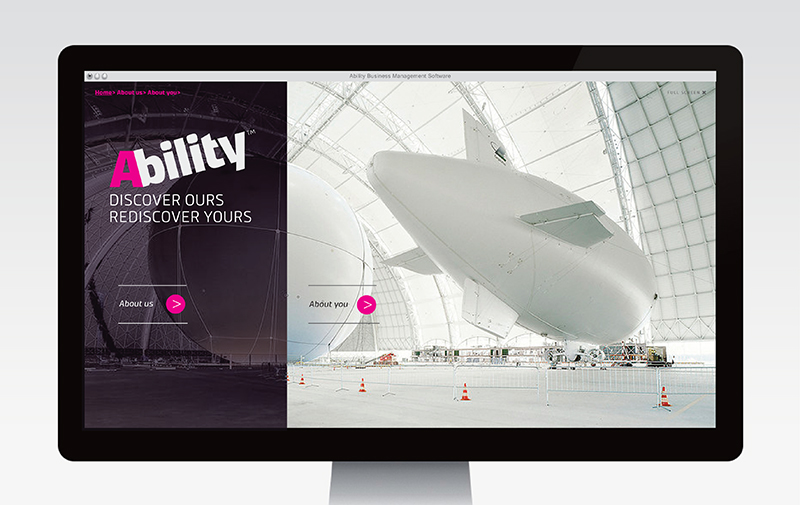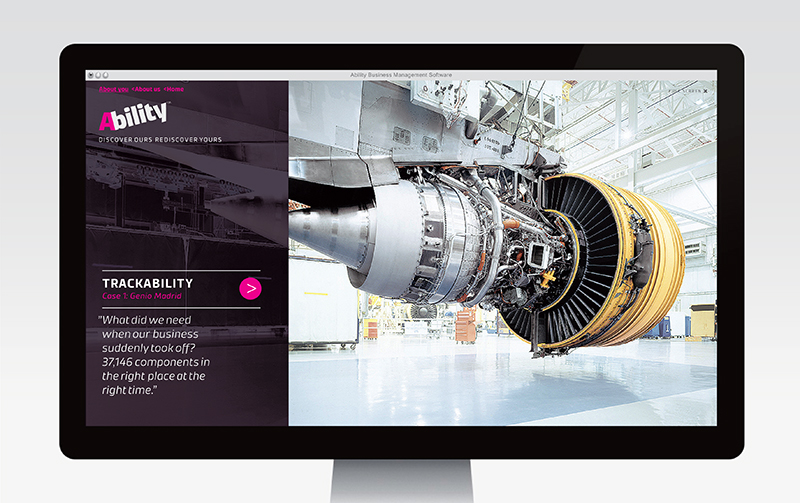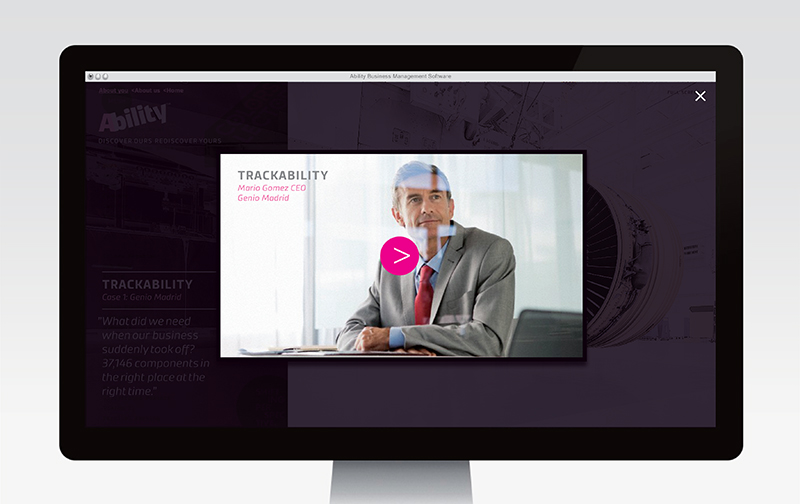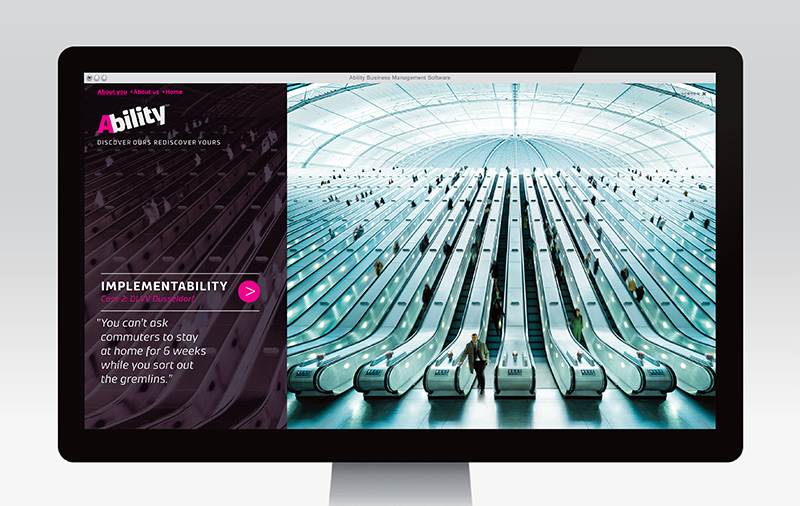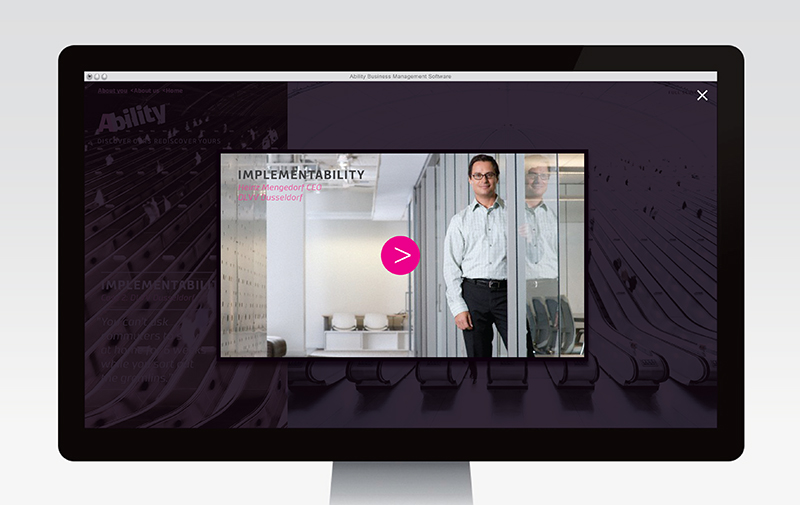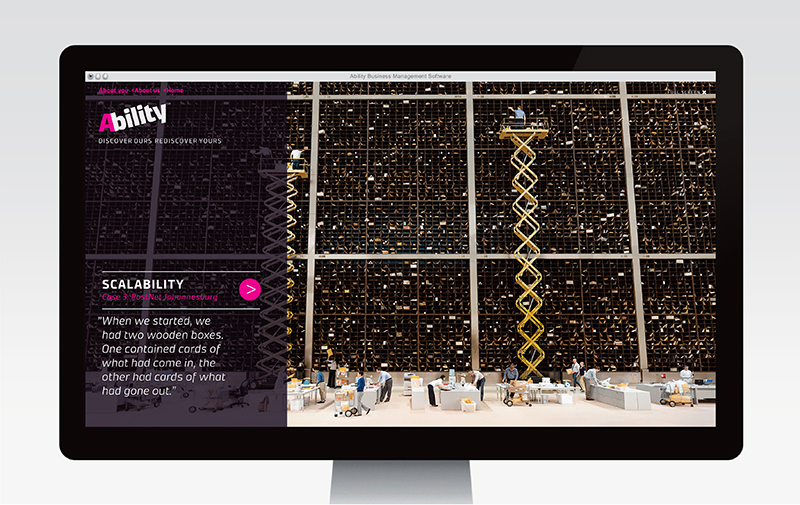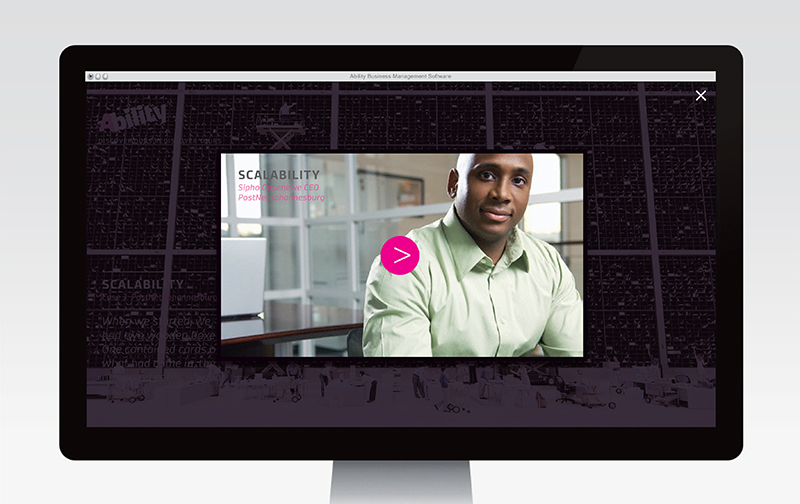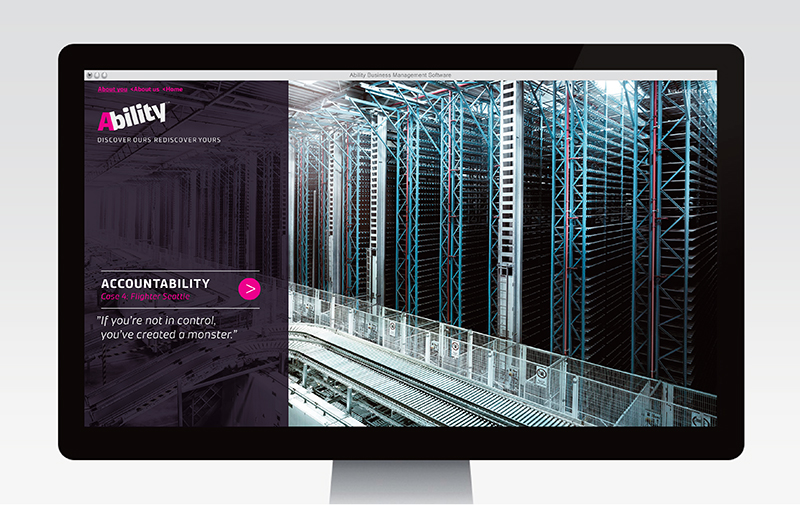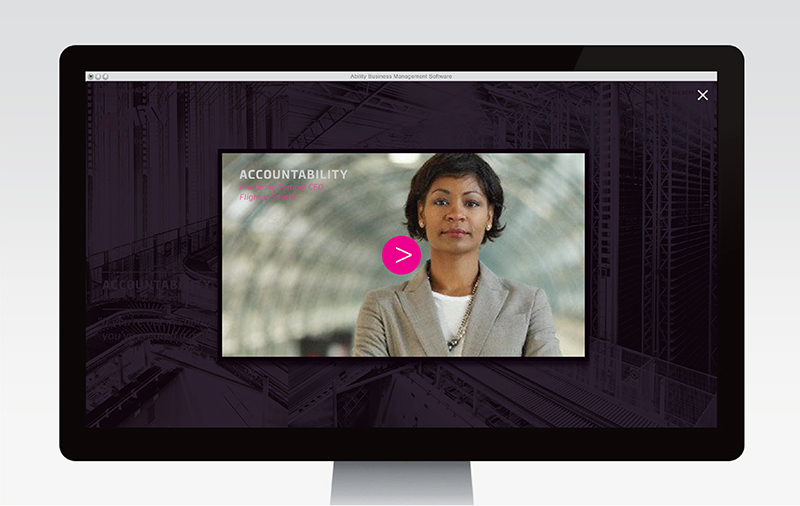 The Ability Seminars. Once Ability had embraced the ethos, "Discover ours, rediscover yours," it became clear that this should become the central organising principle for the company. As a result, Ability developed its own insightful workshops for SMEs – added value for leaders who want not only to improve their businesses, but up their game when it comes to strategic and visionary thinking.